Personal Background
Zolo Azania is a former Black Panther convicted of a 1981 bank robbery that left a Gary, Indiana cop dead. He was arrested miles away from the incident as he was walking, unarmed, down the street. After a trial plagued with injustices, Zolo was given the death penalty. After years of campaigning and several orders to stop his execution, the death penalty sentence was finally dropped. Zolo still adamantly maintains innocence.
At the time of his arrest, Zolo was a well-known activist in his hometown of Gary, Indiana. He was an ex-con who had grown up in extreme poverty, but he was also the valedictorian of his CETA federal job training class and had received a scholarship to Purdue University just prior to his arrest. An artist and writer, he was involved in the campaign to make Martin Luther King's birthday a national holiday and had designed a button used by campaigners in Gary.
Legal Case
During Zolo's trial, the prosecution intimidated witnesses, suppressed favorable evidence, presented false eyewitness and expert testimony, and denied him the right to speak or present motions on his own behalf.
The two other men charged and convicted with Zolo received sentences of 60 years. But Zolo's political history and beliefs were used to paint an unfair and inaccurate picture of him and he received the death penalty for a crime he was not involved in.
Since the trial, the battle to save Zolo's life has successfully resisted several attempts to follow through with the death penalty conviction. On October 17, 2008 after two overturned judge rulings barring his execution, the State of Indiana finally abandoned their 27-year campaign to execute Zolo Azania. Zolo no longer faces the death penalty! This is a real victory for all Zolo's supporters and all of those who oppose the death penalty.
As part of the agreement, Judge Altice imposed two sentences instead of the death penalty. He sentenced Zolo to 60 years for the shooting death of a policeman. Zolo should serve 30 years of that sentence and the 27 years he has already served will be deducted from that, leaving 3 more years to serve on that sentence. The shooting happened during a bank robbery and for that robbery, which Zolo also has denied being involved in, he was sentenced to 14 years. Zolo should serve 7 years of that sentence. The 7 years may be reduced by 3 years if Zolo obtains a college degree while in prison. Zolo has been denied the ability to earn a college degree in the past because he had been sentenced to be executed. Before his arrest on these charges in 1981, Zolo had received a scholarship to Purdue University.
Life in Prison
Since his arrest Zolo has fought the charges against him from his prison cell, often on death row. His tireless efforts have exposed the unfair and racist way his case has been handled by the authorities. He has defended his own rights and the rights of other prisoners winning the respect of fellow prisoners and jailers alike. His victories, overturning his death sentence twice, have set precedents cited by other prisoners.
Zolo was released from prison on Monday, February 6, 2017!
Media
Essays
Art
Picture: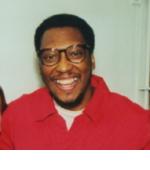 Birthday:
Saturday, December 11, 1954