Claudio Lavazza has spent his entire life in the underground anarchist struggle, taking part in armed attacks, expropriations, liberations of other combatants and in diffusing anarchist propaganda in many ways in Italy and elsewhere.
He was arrested in 1996, in a bank robbery in Cordoba (Spain), during which two cops were shot dead.
The comrade has a whole of 118 years prison sentence· 11 years for an armed occupation of the Italian consultant's office in Malaga, in order to send a message of solidarity to the anarchists prosecuted for the "Marini" case in Italy, 77 years from Italian courts and 30 years from a court in France.
The comrade's writings:
Short interview by Contra Info with anarchist prisoner Claudio Lavazza
Document of anarchist prisoner Claudio Lavazza on some initiatives of resistance in Spanish prisons
https://compasseditions.noblogs.org/post/2020/09/05/my-pestiferous-life-claudio-lavazza/
In the case of the Cordoba 4, the Malaga court of appeal sentenced the anarchists Giovani Barcia, Michele Pontolillo and Claudio Lavazza, already sentenced to 11 years on September 1999, for an incident in the Italian vice-consulate in December 1996. Three persons wearing balaclavas imprisoned the consul and an employee, sending a message of solidarity to the Italian prisoners jailed by the Judge Marini (the judge who built a false accusation against Italian anarchists) and disappeared with passports and some money. These three Italians were convicted of this, as well as a previous bank robbery with sentences of 49 years for Claudio, 48 years for Giorgio and Giovanni, 3 years for Michele.
He was moved to France, because he has to appear there in court.
Picture: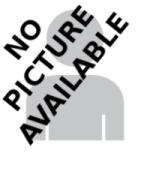 Mailing Address:
Claudio Lavazza n. d'écrou : 11818
Centre Pénitentiaire de Mont-de-Marsan
Chemin de Pémégnan
BP 90629
France