More than 23 people were arrested by the Carabinieri of the ROS (Reparti Operativi Speciale -- a special-operations investigative corps of the Carabinieri, a body of military police that is equivalent to the National Guard) and the DIGOS police (Dipartimento Investigazioni Generali Operazioni Speciali; an investigative police corps connected with the Ministry of the Interior) during a series of 40 home raids on the night of December 4, 2002.
Maria Cugnaschi, a 38-year-old Milan resident, was accused of being the leader of a Black-Bloc cell, despite never being recognized committing any acts of destruction in photos.
She is now serving approximately 12 years as one of the Genoa 10. Address updated as of March 27, 2014.
Picture: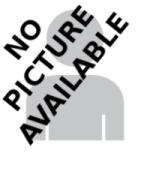 Mailing Address:
Via Cristina Belgioioso 120
Italy