Juan went underground in 2017 after a warrant for his arrest was issued. He was sentenced to one-year imprisonment for false identity on the occasion of an inspection in Val Clarea (Val di Susa). With more trials open and several extra years in prison, he decided to go underground and released a Communiqué from Freedom.
Juan was arrested on May 22, 2019 in Brescia, along with Manu who is being charged with the aiding and abetting. In addition, Juan is accused of unionism with the aim of terrorism and / or the overthrow of the democratic order, a terrorist act with deadly and explosive devices, massacres (§285) for the attack against the party office of "Lega Nord" in Treviso in August 2018, as well as the possession of forged documents (§497bis) and carrying weapons (due to a small knife, §4 of the Law 110/75) accused. Manuel was transferred under house arrest in March 2020.
On 9 July 2022, Juan was sentenced to 28 years in jail.
Picture: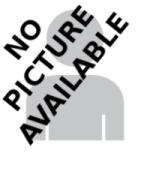 Mailing Address:
Juan Antonio Sorroche Fernandez
Italy