Tamaz Pipiya is an antifascist from Minsk and a fan of the football club "MTZ-RIPO". He was detained on 26 September 2020 on suspicion of organizing mass riots on September 23 during the inauguration of Lukashenko. The charges were brought under part 2 of article 293 (participation in mass riots).
On 2 July 2021, sentenced to 5 years in prison.
Picture: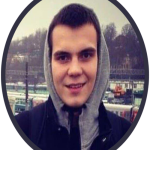 Mailing Address:
ul. Tekhnicheskaya 8
Vitebskaya obl.
Belarus
Bitcoin:
1CcxWEswKjXZgXQCds5KcHfemzrAASVbuv