Late on the evening of May 8, 2014, in Brest, Belarus a fight between anti-fascists and neo-Nazis took place. The reason for the fight was a nazi provocation. One of the nazi began raising his hand in Roman salute and shouting "Zieg Heil" and "White Power." Except that the anti-fascists were better skilled in fighting, so one of the nazis ended up hospitalised.
Beginning on the evening of May 9, cops started to arrest the anti-fascists that they knew. First the flats of two anti-fascists were searched, their computers and laptops where taken and the guys were detained for 10 day terms. At the morning of May 10, the searches continued. Four more flats were searched and again computers and some personal items where taken by police. One of the anti-fascists was not at home, so he remain free and three others were detained.
One of the detained anti-fascists, Vladimir Dudorga, had been threatened by KGB officers before because of his active anti-fascist position. Dudorga was later released; Dzmitry Z. and Dzmitry S. currently remain behind bars.
On March 3 he was sentenced to 4 years of custodial restraint. In 2014 had his term reduced by one year due to amnesty.
Released on November 24, 2016 on parole.
In April 2015, the case of the fight with neonazis was reopened and Dzmitry was charged with it again.
On October 3, 2015 Dzmitry was sentenced to 5 years of penal colony with reinforced regime and 500 euro damages to be paid to the injured nazi. On December 15, 2015 his sentence was reduced to 3 years.
He can read Russian and simple English phrases.
You may also write to Belarusian prisones through e-mail address belarus_abc ]a[ riseup ]d[ net - letters will be printed, and passed to prisoners or submitted through their website.
Picture: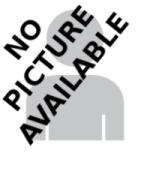 Bitcoin:
1CcxWEswKjXZgXQCds5KcHfemzrAASVbuv