Roman Bogdan is an antifascist from Brest arrested on April 1, 2015 on suspicion of participation in the fight with neo-nazis that took place on May 8, 2013. Together with Dzmitry Stsyashenka they were charged with aggravated bodily harm. On October 3, 2015, Roman was sentenced to 8 years of penal colony with reinforced regime (339.3, 147.2) and 3500 euro of damages to be paid to the injured nazis. On December 15, 2015 his sentenced was reduced to 6 years.
In 2019, his term was commuted by the amnesty, projected release date is March 23, 2020.
Picture: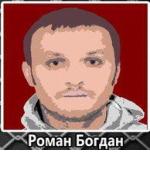 Mailing Address:
ul. Pervaya Zavodskaya, 8
213004
Shklov
Mogilevskaya obl.
Belarus
Bitcoin:
1CcxWEswKjXZgXQCds5KcHfemzrAASVbuv