Jorge was condemned in 1994 to life imprisonment accused of various actions during his militancy in the FPMR (Manuel Rodríguez Patriotic Front)-- assaults, violation of the Law of State Security, illicit association and homicide to police. Through hunger strikes and mobilizations both on the street and inside prison, by prisoners politicxs and solidarixs in the street, they were able to get a presidential pardon for political prisoners. In this way, in 2004, Jorge Mateluna managed to return to the streets.
He was arrested on June 17, 2013, after an expropriation of a Santander Bank in Pudahuel, after persecution by the police.
Jorge has chosen to follow a path focused solely on legal defense and its legal aspects.
Judicial Situation: Convicted of Robbery with intimidation (11 years) + Reception-stolen car for the assault (3 years and one day) + possession of weapons of war (5 years and one day).
Picture: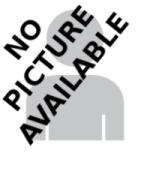 Mailing Address:
Unidad Especial de Alta Seguridad
Cárcel de Alta Seguridad, Modulo J (2 piso)
1902 Avenida Pedro Montt
Chile