From Bristol Defendant Solidarity:
Anarchist prisoner Toby Shone was sentenced to 3 years 9 months in prison for 8 drugs charges after all political charges against him related to the website http://325.nostate.net under the Terrorism Act were dropped on 1st October 2021 due to lack of evidence.
Toby Shone is currently held at HMP Bristol pending transfer. Please send letters of support and birthday cards (20th October) to: Toby Shone A7645EP HMP Bristol 19 Cambridge Road Bristol BS7 8PS UK
Further background:
Update on the situation of anarchist comrade Toby Shone (October 10, 2021)
Toby's trial began on 6th October at Bristol Crown Court. The charges for administration of 325.nostate.net, funding of terrorism through the website and dissemination of and collection of material useful to terrorists have now been dropped due to lack of evidence.
The other charges of possession of Class A and B drugs with intent to supply, producing a class B drug and a further count of class AA drug possession are still being pursued. At this present time we understand this could carry a jail term of 3-6 years imprisonment.
The Operation Adream that has been unleashed by the British state is an attempt to destroy 325 & its publications, an attack on counter-information that is connected to the repression that has been ramped up on this island since the pandemic and resulting lockdowns, a repression that has always existed, an attack on any form of active revolt here.
We do not believe in guilt and innocence, neither in passivity, only in solidarity that contributes to the continuation of the conflict against the existent.
Strength & Solidarity to anarchist comrade Toby Shone!
Nothing is over, the conflict continues!
Dark Nights Collective
The situation of Toby Shone [Operation Adream, 325] - (September 2021)
In November 2020 a series of co-ordinated raids against 325.nostate.net were executed by Counter-Terrorism cops in UK as part of "Operation Adream". Several properties in the South-West of England were searched and one person was arrested and charged under the Terrorist Act. The charges are administration of 325.nostate.net, funding of terrorism through the website and dissemination of and collection of material useful to terrorists.
The investigation is still on going and clear information has been difficult to obtain as national security measures are in effect and 'evidence' (including surveillance footage) has not even been disclosed to the defendant himself.
The comrade, Toby Shone, was bailed from November 2020 to February 2021 when he was
re-arrested and remanded to HMP Wandsworth in London where is still being held.
Toby will likely be moved from HMP Wandsworth to HMP Bristol in September.
The attack on 325.nostate.net is a landmark attempt by the state to silence dissent and radical critical thinking and can be seen as part of the general crackdown in the UK against protest, counter-information and alternative thinking and lifestyles as evidenced by the Police, Crime, Sentencing and Courts Bill 2021 (which resulted in the Kill the Bill protests), the Covert Human Intelligences Sources (Criminal Conduct) Act 2021 which extends the powers of spycops and the reforms of the Judicial Reviews procedure which will make it harder to bring legal action against government policy.
Bristol Crown Court starting 6 October 2021.
To write to Toby:
New prison adress:
Toby Shone
prisoner number A7645EP
HMP Bristol 19, Cambridge Road
Bishopston, Bristol BS7 8PS – United Kingdom
(after the trial he might be moved again to another prison)
Solidarity for Toby!
Anarchist comrades
Picture: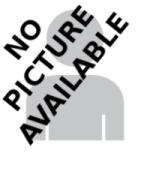 Birthday:
Tuesday, October 19, 2021