Mikhail was born, studied and lived in Penza. He graduated from the Penza Trade and Economic College, specialty cook-technologist. After studying he served the army as radio man. After army he planned to open a fast-food joint for the beginning, and in the future a cafe.
Legal Case
He was detained on July 4, 2018 in the frame of the investigation of the so-called "Network" case, and sentenced to 10 years in prison for involvement in a "terrorist community" and attempting to sell drugs.
ALL MESSAGES AND LETTERS MUST BE WRITTEN/TRANSLATED IN RUSSIAN.
Picture: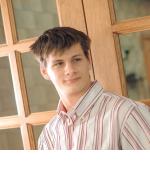 Mailing Address:
Kulkov Mikhail Alexeevic, 1994
Penza
Penzenskaya oblast
440039
Russia